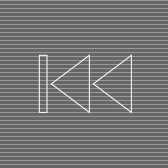 I thought I'd start off this year with some omphaloskepsis and put up a quick list of some my favourite posts here from last year. These aren't the best, or the most popular, just some that I particularly liked.
My favourite in January was probably Who We Just Made Our Prime Minister…, wherein I, with the aid of some booze, lament the results of the Canadian federal elections. There were several (sequentially more depressed) posts that night, but this is the one that really nailed it, I think.
In February I did a commentary on Russell's In Praise Of Idleness that should have been the start of a series of commentaries, but apparently idleness intruded. At least I got one friend reading a lot of Russell this year, so that's something.
March's pick was definitely a just-for-me choice: What's the worst that could happen?, my complicated and only-funny-to-me response to an online writing assignment.
April brought one of my most-commented on pieces of the year, Confusing The Art and the Artist, wherein I lament my inability to distinguish my personal perception of the artist from my reaction to the art.
A very short post, Beer Exploration, is my personal highlight of May. I still haven't had a chance to try any of those beers. I need to get focused on that.
My two favourites in June didn't draw much comment, but I still quite like them. One, inspired by something I read in a Michael Connelly thriller, is a detailed examiniation of Dreamland by Edgar Allan Poe, and the other was my look at The Kasîdah of Hâjî Abdû El-Yezdî by Burton.
In July I quite enjoyed playing James Burke and tracking down a chain of Hidden sequitors.
I had quite a few posts I really liked in August, but the winner had to be the one where I finally got around to capturing the Friendly Dictators cards in online form. Another that was a sentimental favourite was You could chase a bear with a buggy whip!, a post about the colourful language of Nova Scotia's South Shore.
The pick of September for me had to be the final post in my series on the various pieces of art I have hanging around the house: Hanging Around The House 12: Updates & Unhung. As much fun as those posts were, and as much as I've enjoyed some the discussions they've lead to, having that done felt like a weight off me. (Of course new things are always coming in, but I can handle those without feeling the weight of needing to complete something I had started.)
The most fun post in October was the one about Lee's new Australian ad campaign: She has jeans?. A lot of the discussion about this one happened in another online forum, including a bunch of forensic image manipulation.
November was pick something from, by by a hair my favourite post was the one that tied PopBitch's drunken drivers to my grandfather, the place of employment I shared with him, and the history of Canadian nuclear research: Lithuanians are indestructible…
In December the post that I enjoyed the most was the one where I looked forward to Forthcoming books… for the new year. However, the one that I talked to people about the most was the one where I had one of my occasional flashes into how much technology has changed without our really noticing it: We Live In Science Fiction.
Now, on to new content for 2007…