After more than 18 months of contemplation, I have finally broken down and tracked down a copy of the Codex Seraphinianus for myself.
The cover surprised me a bit–I was expecting something in dark colours, more like an old school leatherbound Bible, not something that looks like this: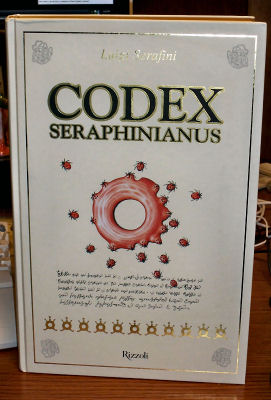 The insides, though, are exactly what I was expecting, except that the paper is thicker and more textured than I was expecting. Here's a sample spread: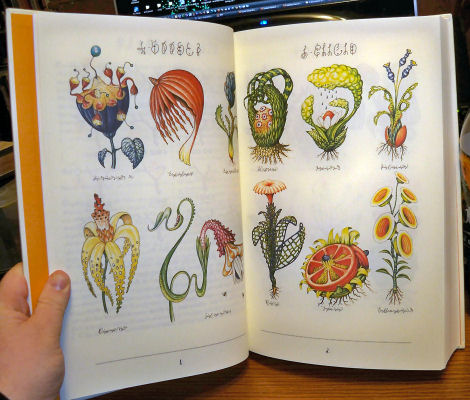 The book is larger than I thought, too. Here it is against a standard (10″) hardcover for scale: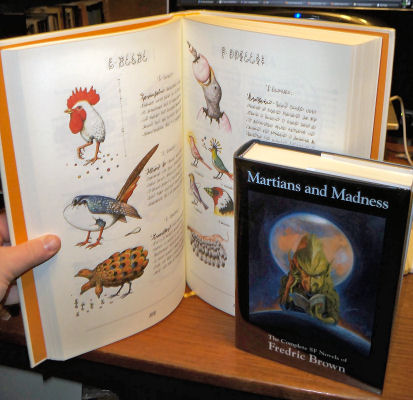 I won't have time tonight to really explore it, but I look forward to spending some time in there over the next little while.
I'll leave you with a little detail from one of the less crazy pages: