Man, I like Scott Morse's work. I have mentioned that I have several pieces of his original art in the house. The stuff I have hanging, though, are Morse's black and white ink style work (I have some originals of some of his more recent stuff not yet framed).
Here's one of his recent colour pieces. If I could find the original of this for sale somewhere, I would totally buy it. It's awesome.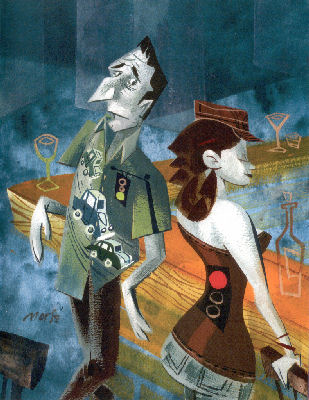 This image and others appear in Morse's Red Window books, which you can buy from his web site. While you're there you can see hundreds of other images.