I had recently begun to suspect that the performance of my (very) old scanner had degraded slowly over time–the results were pretty crappy where they had once been good, and I suspected that I was something of a boiled frog about it.
Since I was looking for an excuse to buy a scanner that also had sheet-fed capabilities (for lots of those projects I think I'm going to get around to, but actually won't), this suspected degradation was enough to let me get around my "I can't buy a new X when I still have a working one" complex, and grab up a new (sheet-fed & flatbed) scanner on sale.
It turns out that it wasn't just a rationalization. I've been doing some scans and comparing the results, and it's kind of like when you got to the optometrist and find out that you need a new prescription–when you see with the new lenses you realize how bad it actually had become without you noticing.
I recently took possession of this bit of original Tom Canty art, used in the ridiculously fancy limited editions of one of Martin's Song Of Ice & Fire books, having won it in a charity auction, and I scanned it with the same settings on both devices. (The image, lest there is any confusion, is pencil on white paper.) To illustrate my point, here are the images from the old and new scanners respectively: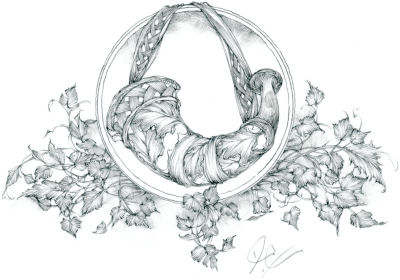 See a difference there?